TOUR OPTIONS
PRE CONFERENCE EXCURSION
Bribie Island Butterfly House and Lunch – Sunday 1st December 2019
8.15am to 3.30pm
The Butterfly & Other Invertebrates Club Inc. (BOIC), based in Brisbane, is a not-for-profit organisation. We work towards encouraging the community to grow host plants; promoting the conservation and rehabilitation of invertebrate habitats; and supporting invertebrate research.
 Our magazine is "Metamorphosis Australia".
We are thrilled the Australian Entomological Society's 50th annual conference is being held here in Brisbane and we look forward to welcoming you all to our sunny city.
BOIC would like to invite delegates to participate in an excursion on Sunday 1st December, visiting the Bribie Island Butterfly House and enjoying lunch at the Sandstone Point Hotel on our way home.
The tour will depart at 8.15am sharp from the Convention Centre and return at approx. 3.30pm. 
We aim to have everyone back in time to prepare for the welcome drinks that evening.
Booking deadline:
Bookings and payment by 18th November
An approximate cost would be $49 per person which includes the coach fare and entry into the Butterfly House. There are 50 seats available in an air-conditioned coach.  Please let us know as soon as possible as we don't want you to miss out.
We will need your full name and contact details and we will respond promptly.
Payment details will be provided on confirmation of registration.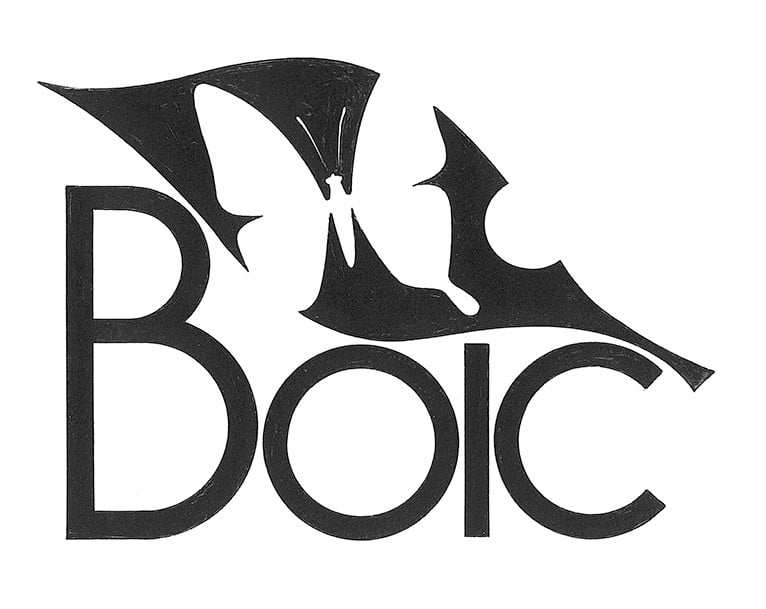 Butterfly & Other Invertebrates Club Inc.
PO Box 2113 , Runcorn, Qld. Australia 4113
www.boic.org.au
Email: info@boic.org.au
TOUR PDFRegister
The Bribie Island Butterfly House 
On their retirement, the founders of the Butterfly House, Ray and Delphine Archer, being inspired by their love of butterflies and their desire to give back to the world, developed the Bribie Island Butterfly House.
With the support of the Moreton Bay Regional Council and a band of willing volunteers, work commenced in 2015.
You will be able to walk amongst the butterflies in flight and immerse yourself in the wonders of the butterfly world.
One purpose for the existence of the Bribie Island Butterfly House is to give back to the less fortunate of the world, all profits being donated to charities. For more information visit bribieislandbutterflyhouse.org
Our lunch venue is the award-winning, beautiful Sandstone Point Hotel, located at Sandstone Point overlooking the pristine waters of the Pumicestone Passage and Moreton Bay.
Delegates will be able to order from the restaurant menu and pay for their individual meals on the day. 
More information about the excursion and to register may be obtained by contacting Dawn Franzmann, Secretary, BOIC on either 0419 786 369 or email secretaryboic@gmail.com
Brisbane Visitor Information and Booking Centre
The award-winning Brisbane Visitor Information and Booking Centre is located in the heart of Brisbane's busiest shopping precinct in the Queen Street Mall (between Edward and Albert Sts). The fully-accredited centre holds a travel agency licence and offers a wide range of information and tourist booking services for travellers. Opening hours: Monday to Thursday 9am-5.30pm; Friday 9am-7pm; Saturday 9am-5pm; and Sunday 10am-5pm.
The South Bank Visitor Centre is located in the heart of South Bank on the Stanley Street Plaza. The centre offers detailed information on South Bank attractions and travel services. Opening hours: Monday to Sunday 9am-5pm