Student & Early-Career Researcher Workshop – Monday 28th September 2015
Communicating science to influence human behaviour
About the Workshop
People often have good intentions but fail miserably when it comes to action. How can you communicate your research so that it more likely leads to a change in human behaviour, be it the way others identify insects or the quarantine and pest management practices they use? In this session you will learn about some of the key elements and brain science for communicating for behavioural change then apply them to communicating about your own research. You will have a say in which elements we explore in detail; the high and low roads to persuasion, choosing your messenger, use of prompts and commitments, and/or segmenting your audience.  The outcome from the workshop should be a powerful change in the way you communicate about your research!
About the Presenter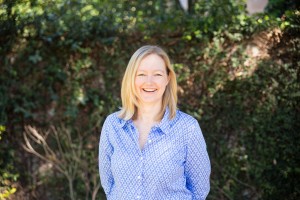 Dr. Louise Kuchel is a lecturer in biology at the University of Queensland, Australia; a biologist who specialises in the teaching and learning of science communication. Louise currently researches ways to improve communication between scientists and non-scientists as well as how best to teach/learn these skills. For more information about Louise please, click here.
Workshop Details
This workshop is tentatively scheduled for Monday 28th September 2015, from 3.15pm to 5.00pm (before the poster presentations). All are welcome to attend this workshop (it is not exclusive for students or early-career researchers). It is organized by the AES Board Director for Student Relations, please direct any queries, concerns and suggestions to Gurion Ang at 07 3365 2196 or gurion.ang@gmail.com.
Materials from the workshop
Workshop Slides – AES 2015 (pdf 2.7MB)
My Communication Builder – AES 2015 (pdf 44kb)