Keynote & Invited Speakers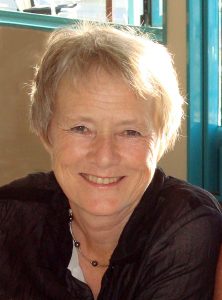 Barbara Barratt
Barbara was born in the UK and completed her degree and PhD at the University of Durham. She came to New Zealand in 1977 as a post-doc with the Ministry of Agriculture and Fisheries Soil and Field Research Division, based at Invermay Agricultural Centre, Mosgiel. She has remained there ever since although since the science restructure in New Zealand in the early 1990s, Invermay is now a campus of AgResearch, one of the Crown Research Institutes which carries out research in pasture and forage systems. Barbara was President of the International Organisation for Biological Control (IOBC) until September this year, and her talk will cover the objectives and outcome from an IOBC workshop held in October last year which addressed the issues facing biological control, and an action plan for the future.
---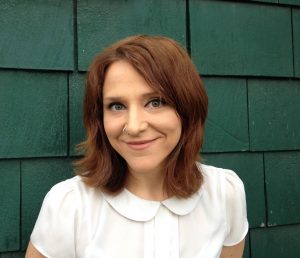 Dr Clare L. Casteel
Department of Plant Pathology, University of California, Davis, USA
Clare Casteel completed her M.S. in Entomology at the University of California, Riverside and her Ph.D. in Plant Biology at the University of Illinois. After her doctoral work she spent three years at Cornell University studying the molecular mechanisms that mediate plant-insect interactions. Currently she is an assistant professor in the Department of Plant Pathology at the University of California, Davis. Her research broadly addresses the function of microbes in plant-insect interactions using genetic and biochemical approaches. Her current focus is on understanding the interplay between plant signaling and defenses in response to insect vectors and the pathogens they transmit. Concerned with the practical application of biology and ecology, she has also examined the impacts of global climate change, soil management, and invasive pathosystems on both natural and managed ecosystems. In addition to her research, she is devoted to teaching and interested in fostering science literacy. She has taught courses in introductory biology, entomology, plant pathology and global disease biology.
---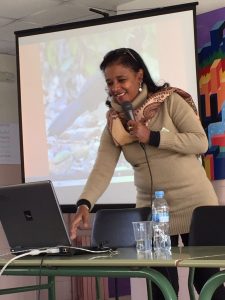 Prof Rosy Mary dos Santos Isaias
Department of Botany, Federal University of Minas Gerais, Brazil
Currently, I am Full Professor and Coordinator of Plant Biology graduate program of the Federal University of Minas Gerais, in Brazil. Since 1995, my research models of study are host plant-galling herbivore systems, with special focus on plant developmental processes, anatomy and histochemistry of galls, and plant cell responses to the galling agent stimuli. My research group deals with structure, physiology and chemistry of Neotropical Galls, with special interest in the key processes involved in gall development.
http://buscatextual.cnpq.br/buscatextual/visualizacv.do?id=K4785841J9&idiomaExibicao=2
---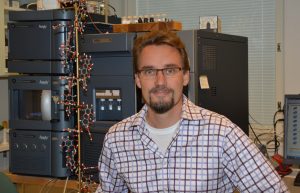 Prof Juha-Pekka Salminen
Department of Chemistry, University of Turku, Finland
Juha-Pekka Salminen (PhD 2002, professor since 2009) is the Professor of Natural Compound Chemistry and the leader of the Natural Chemistry Research Group (http://naturalchemistry.utu.fi/) at the University of Turku, Finland. His group has a strong background in the chemical analysis of plant polyphenols, especially tannins. They have pioneered in finding the structural reasons for the biological activities of tannins and have created methods for testing the stabilities of tannins and their metabolites formed at different pHs that mimic conditions found in biological organisms. They were the first to find ellagitannins larger than pentamers in plants and have so far detected even undecamers, i.e. rare tannins 100 per cent more complex than ellagitannins found by other groups. By creating compound-specific quantification protocols for these tannins, they were able to find that insects drive the evolution of plants to produce these rarer tannins. To facilitate bioactivity testing, they created a rapid well-plate reader assay for oxidative activities of crude extracts. In addition, they have created rapid methods for accurate quantification of different tannin groups and other polyphenols thus significantly reducing the time needed for sample preparation. Lately, they have expanded their activities to unravel plant-herbivore interactions also from the ruminant point of view.
---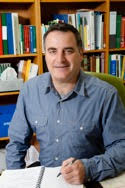 Dr David Yeates
Director of The Australian National Insect Collection
Dr David Yeates is Director of The Australian National Insect Collection. His research background is in insect systematics, evolution and biogeography, and he has worked extensively on the Diptera (true flies). He has published over 160 refereed journal articles, 15 book chapters and two books. He is the Schlinger Curator of Diptera in ANIC and was awarded the Mackerras Medal of the Australian Entomological Society in 2008. He is an Adjunct Professor at the Australian National University and has supervised 16 PhD students to date.
---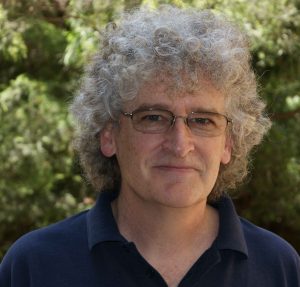 Prof Mark Elgar
Faculty of Science, University of Melbourne
Mark's formative years were spent in rural England and far north Queensland. He completed his BSc at the then newly established School of Australian Environmental Studies at Griffith University, and PhD at the University of Cambridge.  He then had an SERC Fellowship at the University of Cambridge and QE II Fellowship at the University of New South Wales, before joining the University of Melbourne, where he is now a Professor.  His research, which is characterized by an unusual conceptual and taxonomic breadth, addresses how natural and sexual selection shape biological diversity, especially animal behavior. A long-standing interest concerns the evolutionary significance of animal communication.  Mark is a member of the College of Experts of the Australian Research Council; Field Chief Editor of Frontiers in Ecology and Evolution; and Section Chief Editor of Social Evolution within that journal; and a member of the Editorial Board of Journal of Ethology. He was formerly Editor-in-Chief of the journals Behavioral Ecology and Australian Journal of Zoology; Associate Editor of Behavioral Ecology and Sociobiology; Associate Dean (Graduate Programs) and Assistant Dean (Equity) of the Faculty of Science (University of Melbourne); and Member of the University Council of the University of Melbourne.
---
Don Sands joined CSIRO in Sydney to work on biological control of fruit flies and scale insects, later moving to Papua New Guinea to work on the ecology and control of screw worm fly, and eventually transferring to Brisbane to work on biological control of insect pests and weeds. He has also worked part-time on taxonomy of several insects and continued these studies on Lepidoptera. After retirement and as an Honorary Fellow, Don continued his interests in insect conservation, including the Richmond birdwing butterfly, and has assisted USDA in Texas, with studies on agents for biological control of the giant grass Arundo donax. Don holds MSc and PhD degrees in insect ecology and taxonomy, and has participated in authorship of ca 130 scientific papers and 5 books. His shared the UNESCO Science Prize with colleagues (for his studies on the salvinia weevil), and since retirement, was awarded the Australian Natural History Medallion.