PRE-CONFERENCE TOUR: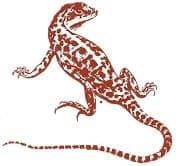 Sandrifter Safaris
Mark and Emily Coulton P: 0437 113 095
E: info@sandrifter.com.au
Sunday September 24, 2018. East Macs Day Tour 8:00 – 3:00pm. $155.00 PP
Visiting: Jessie Gap, Corrobboree Rock & Trephina Gorge Nature Parks. BBQ Lunch at Trephina Gorge Included.
This tour takes 7 hours and visits spectacular scenery unique to the East MacDonnell Ranges. Tour Highlights
Jessie Gap. The gaps in the Heavitree Range are important spiritual sites to the Eastern Arrernte Aboriginal people. Many places in the surrounding landscape are associated with the same caterpillar Dreamtime story and form a 'Dreaming Trail' or 'Song Line' through the region. Emily Gap is a significant sacred site where the caterpillar beings of Mparntwe (Alice Springs) originated. These caterpillars formed Emily Gap and many of the topographic features around Alice Springs, then radiated out to the edge of the Simpson Desert.
Corrobboree Rock. A short walk and around this billion-year-old seafloor remnant followed by morning tea and a warm drink.
Trephina Gorge. Trephina Gorge is noted for its sheer, quartzite cliffs and a watercourse lined with river red gums – at the end of the day the rock glows a deep blood-red, making it a spectacular sight. It is a haven for wildlife and is significant to the local Arrernte people because it is part of the Wallaby Dreaming Trail. There are many short walking trails into the gorge here for you to do.
A BBQ Lunch is provided in the Bluff Campground.  The tour can take a minimum of 4 delegates and a maximum of 26 delegates.  They will need to confirm numbers by 21 September so make sure you book your spot!
TO BOOK PLEASE CLICK HERE
FOR BOOKING ENQUIRIES PLEASE CONTACT SANDRIFTER SAFARIS DIRECT ON   info@sandrifter.com.au or phone Mark on 0437 113 095. Don't forget to Quote the Entomology Society Tour.
---
Outback Tour Services have a special discounted offer for those delegates to explore more of the surrounding areas.
Other touring options for the area are also available and bookings can be made at reservations@outbacktourservices.com.au
or telephone 08 8950 9900. Please quote you are an AES Delegate.

Delegates are encouraged to contact Tourism Central Australia Visitor Information Centre for information on tours and places of interest to visit on
www.discovercentralaustralia.com
or visit them on the Corner of Todd Mall & Parsons Street or phone 8952 5800
SEIT Outback Australia tours also extends a special discounted offer for those delegates who may be making their way to Yulara – Uluru following the Conference.
Day tours would include Aboriginal land and stories and maybe the odd wildlife opportunity.  Uluru and Kata Tjuta small group touring is available.  You can book directly with them and Quote Conference AES when booking for a 10% discount'.
Log onto www.seitoutbackaustralia.com.au for further details.